KIVA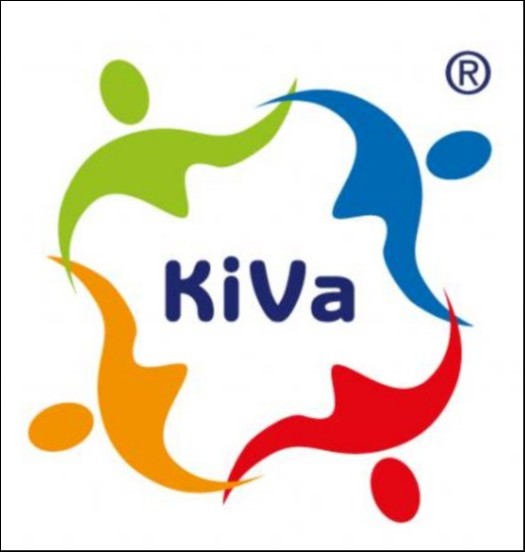 KiVa is an antibullying program that has been developed in the University of Turku, Finland, with funding from the Ministry of Education and Culture. The program is evidence-based which means that the effectiveness of KiVa has been proven scientifically. KiVa offers a wide range of concrete tools and materials for schools to tackle bullying.
Bullying is an intentional and repeated action causing distress or harm to a group or individual. There is often an imbalance of power and the victim finds it difficult to defend themselves. It can take many forms but is usually a stable relationship between the bully and the victim and this relationship is further embedded in the larger peer setting.
KiVa is a whole school approach and requires a no tolerance attitude to bullying. In classes children from 1st class to 6th class will take part in lessons and games to teach preventive strategies and actions to ensure bullying does not happen.
All of our staff have completed two days training in the programme and three of our teachers; Ms Rogers, Ms Murphy and Ms Quinn have received further training to form our KiVa team. Teachers can be seen wearing our KiVa hi vis jackets in the yard at break and lunch times.
Warning signs of bullying:
A sudden change in behaviour

Child is afraid of walking to school or taking the bus.

Absence from school due to sore head or tummy.

Visible signs of physical aggression.

Becomes stressed, anxious, withdrawn, easily irritable or angry.
KiVa's message is that we are all responsible for our shared well-being. If everyone could be motivated to think of ways to help their classmates and peers instead of taking part in bullying, a large part of the bullying problem would be eliminated.
When a teacher suspects a case of systematic bullying, they complete a screening form and give it to a member of the KiVa team. The KiVa team will then investigate the incident and follow the steps laid out by the programme to fully investigate and resolve the problem. Children must take active participation in being responsible for their actions and formulating a way forward to prevent this happening again. Members of the class will be asked to rally support for the victim and children are encouraged not to be bystanders or enablers of the undesirable behaviour.
What to do if you are being bullied?
Talking to someone and seeking supporters are the most important things to do, even though you may not feel like doing this. Always tell someone and never keep it to yourself. Try to be assertive and communicate with your whole body that you will not accept bad treatment. Tell a teacher or member of staff and the KiVa team will help.
Working together as a whole community we strive to make our school a safer place to be.