Amber Flag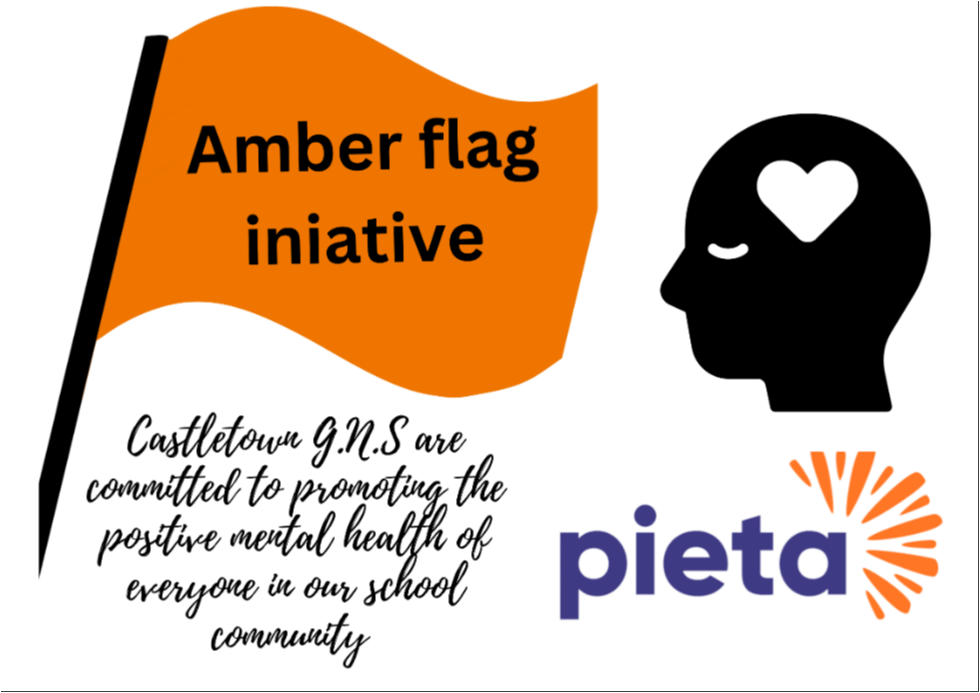 We care about everyone in our school community and always want to make it a positive place to learn and work. This year we wanted to do even more to help promote positive mental health and wellbeing in our school so we decided to get involved with the Amber Flag initiative in collaboration with Pieta house.
We created a committee of staff and students at the beginning of the school year and meet regularly in order to meet our goals.
Have a look at our Amber Flag board to meet our team: Ms McMahon, Ms. McLoughlin, Lauren, Lilly, Alina, Alice, Kimberley and Vanessa and to see our goals:
1. Keep our Amber Flag board up to date.
2. Carry out a mental health/wellbeing booster activity each month.
3. Organise a fundraiser in aid of Pieta house.
Our board changes slightly every week and has grown and spread to take up the whole wall!