HSCL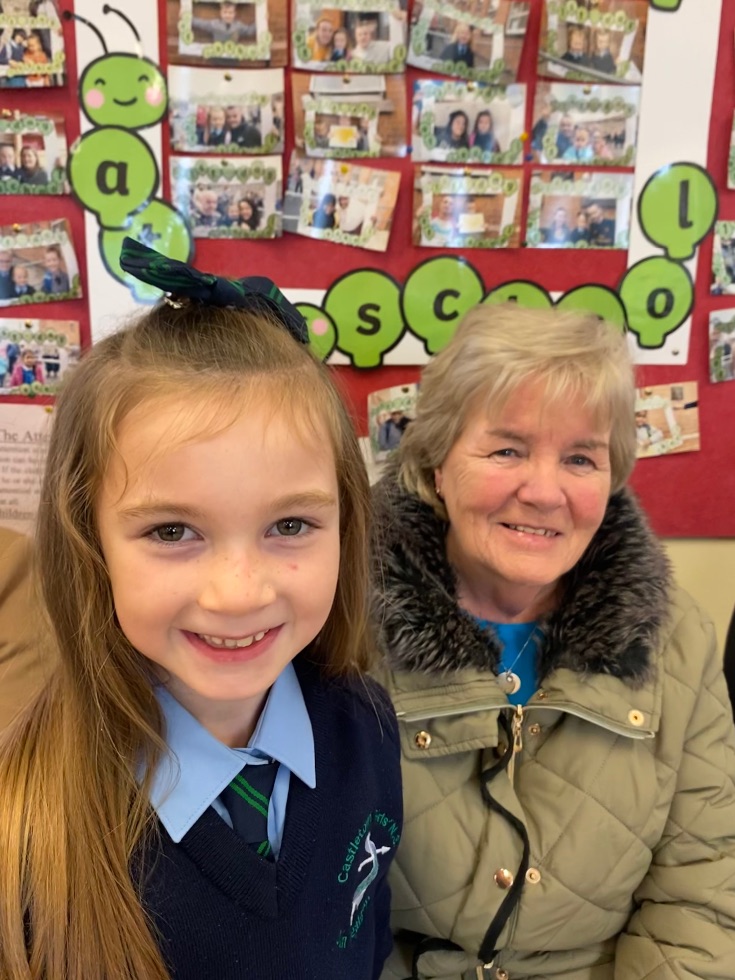 Grandparents' Day 8th October 2022
We had a wonderful afternoon when some of our lovely grandparents came to visit our school.

Both 2nd classes invited their grandparents along, sang a song and recited a poem for them. Then it was time to ask the grandparents to share their memories of their own days at school. We all agreed times have definitely changed.
Finally, the girls returned to their classrooms with treats and the grandparents stayed on with Ms. Marion Mc Nally (principal) & Ms. Máire O' Rourke Curran (HSCL) for a chat and a cuppa to celebrate Grandparents' Day.